The index formed tweezer tops on the monthly chart rejecting descending trend line, signaling a potential pullback. The price broke below the previous low on both the weekly and the daily charts. This first target, if this break is a 100% FIB extension around 3330, the second target is the 1.272 FIB extension around 3260, the third target is the 1.618 FIB extension around 3180.
On the other hand, if the index breaks above 3577, it will invalidate this bearish view and send the price back toward the previous high at 3731.
Review our technical analysis for Shanghai Composite index for 2021 targets.
Monthly chart: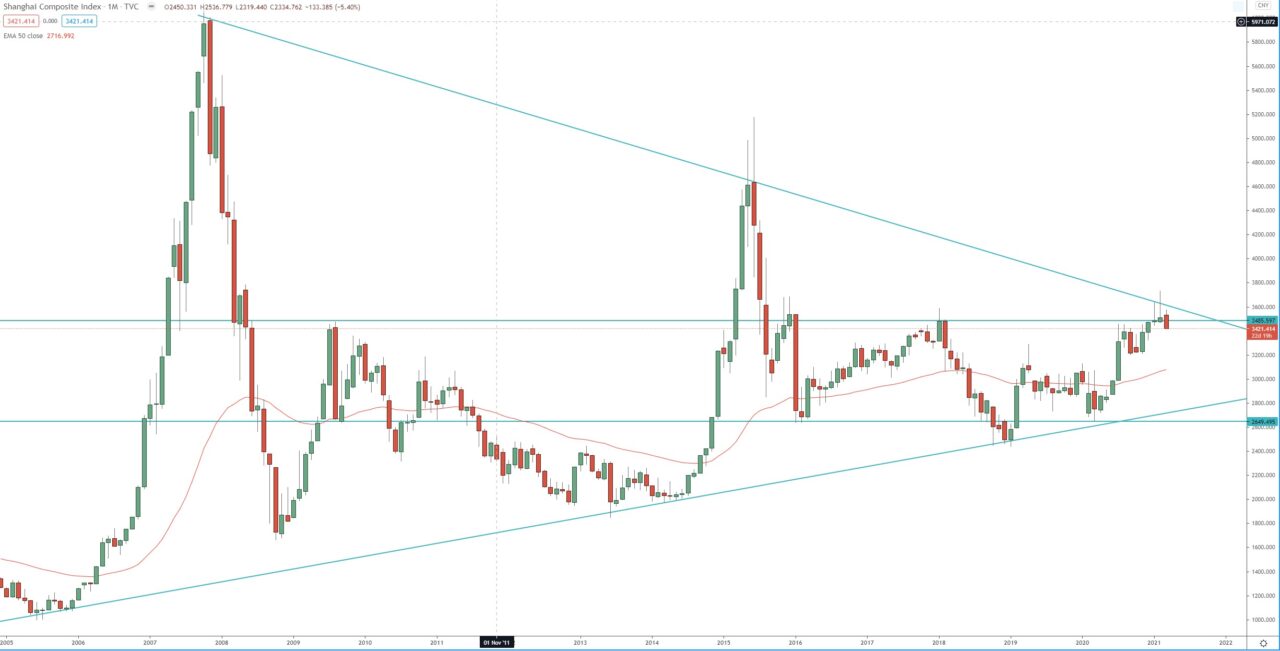 Weekly chart: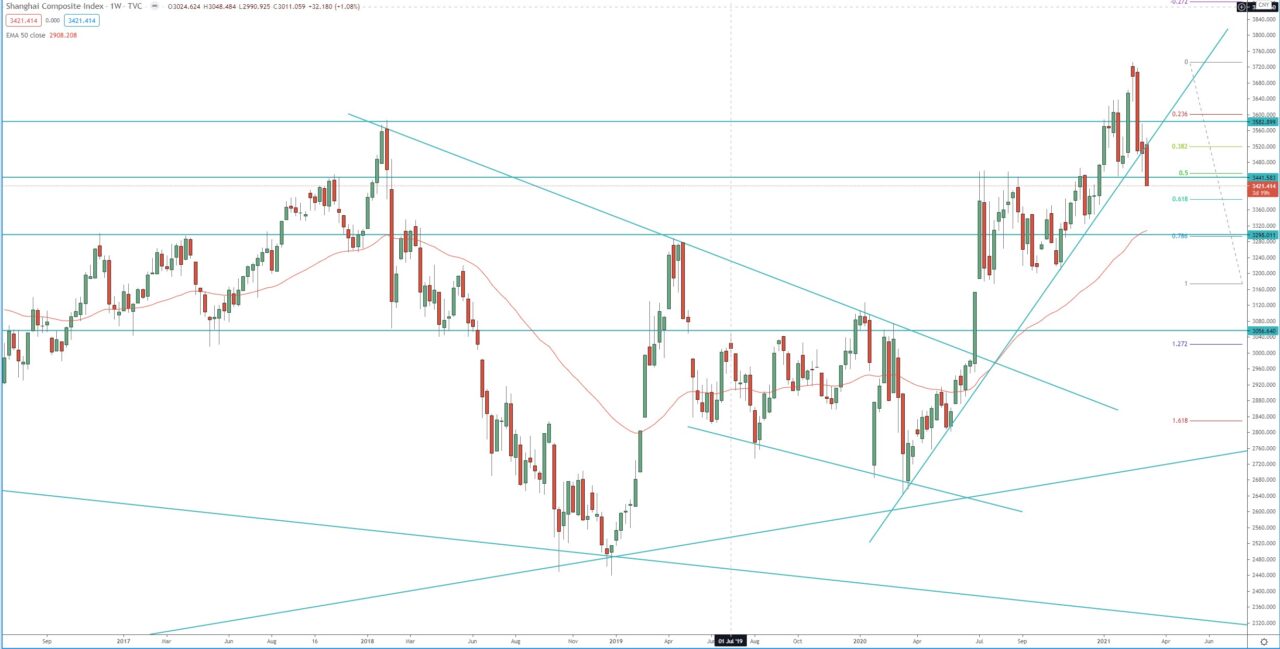 Daily chart: