It is interesting to note, that despite the initial strong decline in the first quarter of 2020 the price was never able to close below the August 2019 low on the monthly nor the weekly charts. That is a good sign for potential bottoming of the German Government 10-year yield, and therefore we may witness a meaningful bounce in 2021.
However, just like the FED in the USA, it is perhaps even more so that the ECB is controlling the bond market in the EU and until the ECB decrease their bond purchasing program the upside in the German 10-year yield will be limited.
The price has reached the 2nd target for the 3rd bearish wave of the monthly bearish trend at 1.618 FIB extension around -0.890, now the price is consolidating in a big range between -0.710 and -0.240. If the price break above -0.400 – -0.380 we should see a further rise first toward -0.260, second toward – -0.190, band third toward -1.200.
Monthly chart: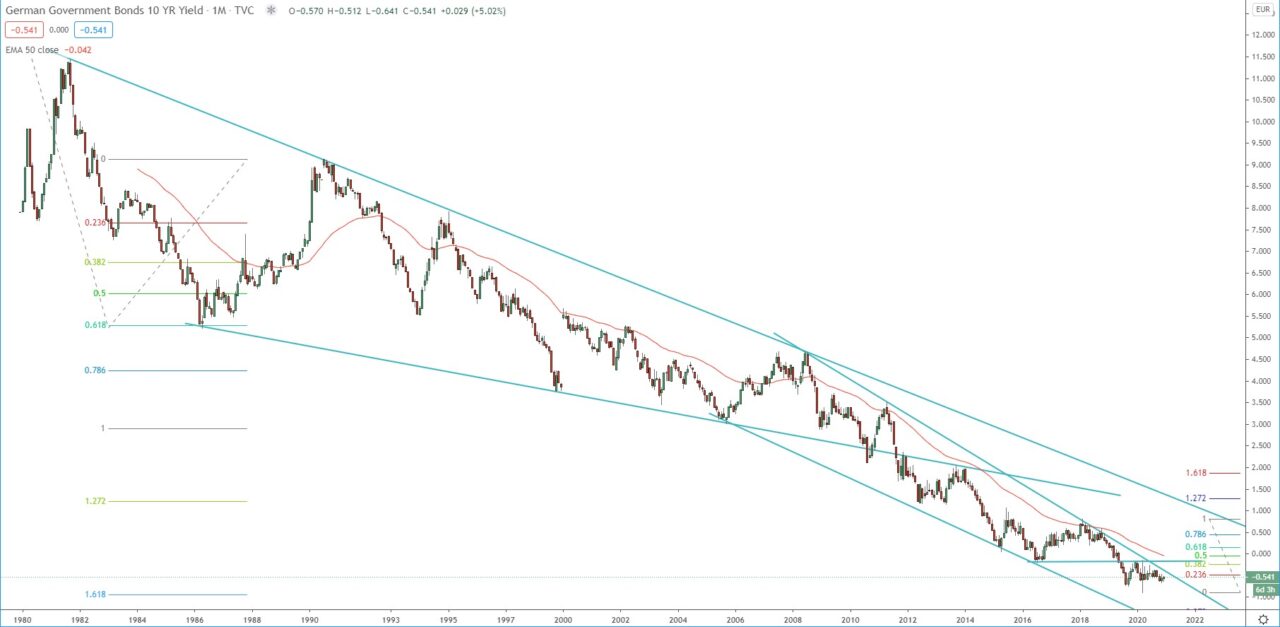 ---
Weekly chart: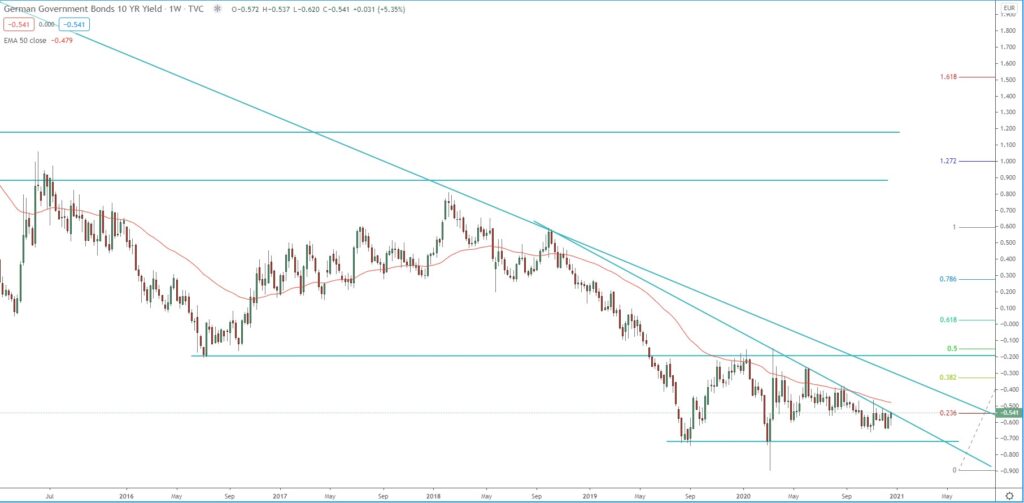 Daily chart: