The bearish trend on the monthly chart which started with the break down in 2014 has not concluded yet, the first target of this bearish trend is around 0.9700. However, at the moment we see strong bullish momentum with a break of strong dynamic resistance.
We also see the weekly and the daily chart in their 3rd wave of the bullish run. The second target of that daily bullish run was already reached at 1.618 FIB around 1.2220.
The first target of the weekly run is the 1.272 FIB around 1.3350 and the second is 1.3830 which is around the 2014 high. However, with ECB active on the EU bond market and the big yield differences between the US 10-year yield and Germany, Italy, France, Spain 10-years yields in favor of the US 10-year yield, and the German election at the autumn of 2021 it is difficult to imagne that the EUR/USD will rise anywhere near 1.3000!

Looking at the monthly chart we can see that, before we can talk about 1.3350, we need to see break above the key resistance and previous high, above 1.2550 and to see the price holding above it. If that materialize, we may see indeed some big move in the EUR/USD.
This bullish view will be invalidated if the price break below 1.1600. Key support level to watch for a rejection potential resumption of the daily bullish trend are 1.2050, 1.1870 and 1.1630 – 1.1600.
Quarterly chart: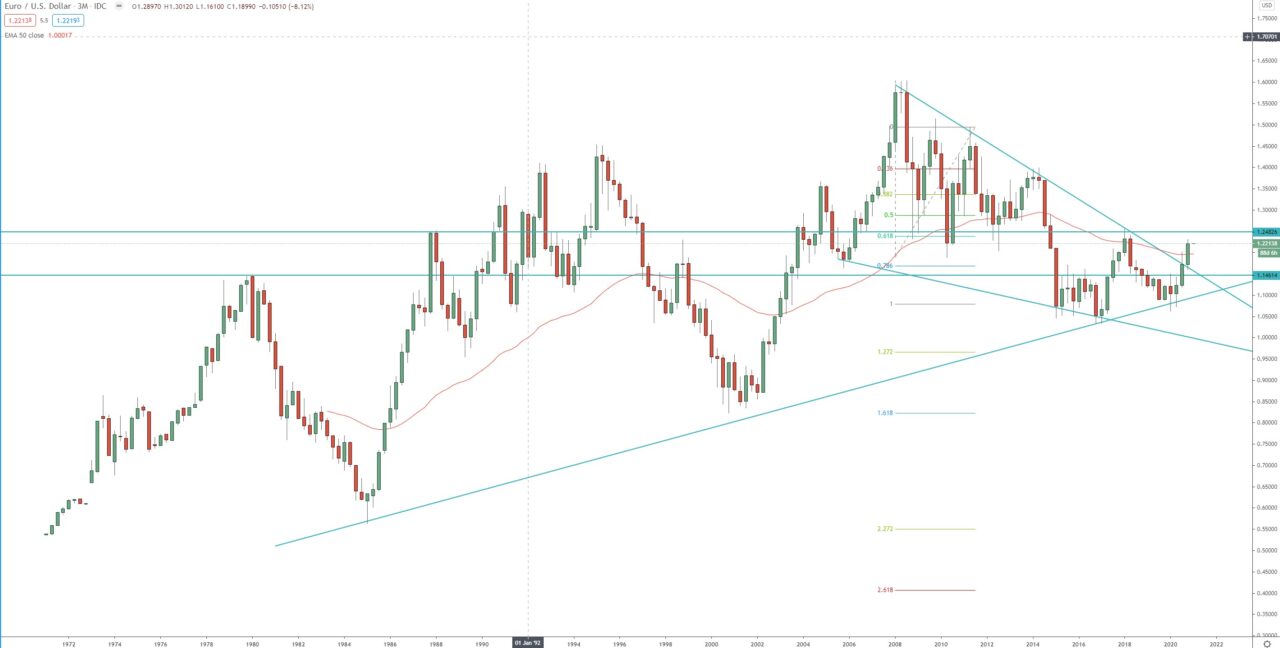 ---
Monthly chart: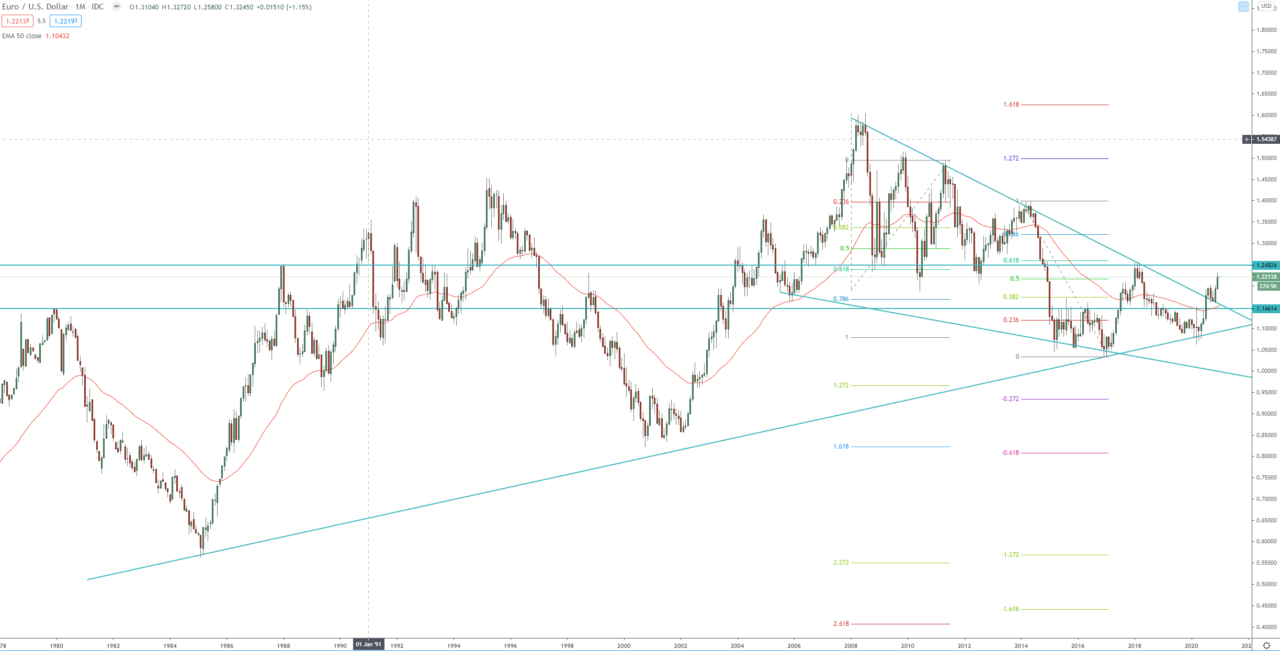 ---
Daily chart: