Technical analysis for Crude Oil is showing that the price formed tweezers bottom on the weekly chart and breakout three weeks range to the upside, a signal for further upside potential. The first target of this breakout is at 0.618 FIB retracement at 63.80$, the second target is at 1.272 FIB extension at 64.00$, and the third target is at 1.618 FIB extension at 65.70$. If the price break above 65.70$, it will send Crude Oil higher, toward the previous daily high at 67.94$.

If this bullish momentum in Crude Oil breaks above 67.94$, it will resume the bullish weekly trend and send the price higher toward the 1.272 FIB extension at 76.00$, break above 76.00$ it will send the price toward 1.618 FIB extension at 87.00$.
On the other hand, if the price of US Oil breaks back below 58.50$, it will be a signal for resumption of the daily bearish run and send the price lower toward, first 57.23$, and second toward 0.386 FIB retracement at 54.85$.
Review our technical analysis for Crude Oil for 2021 targets.
4H chart: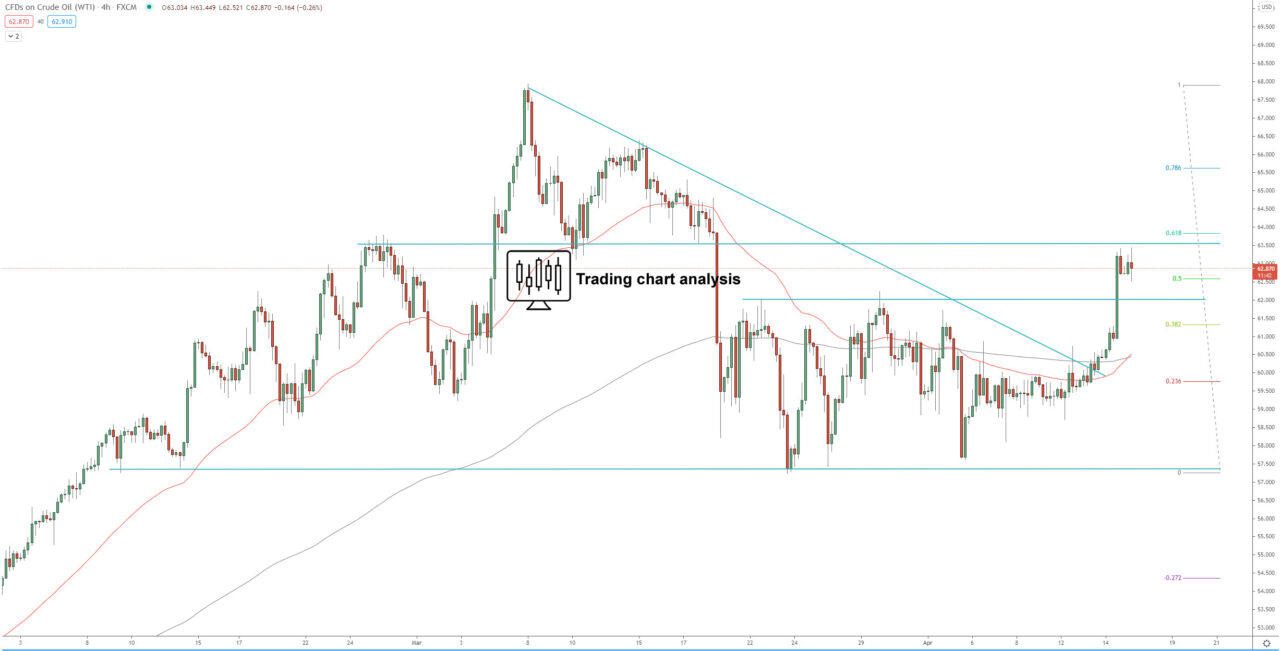 Daily chart: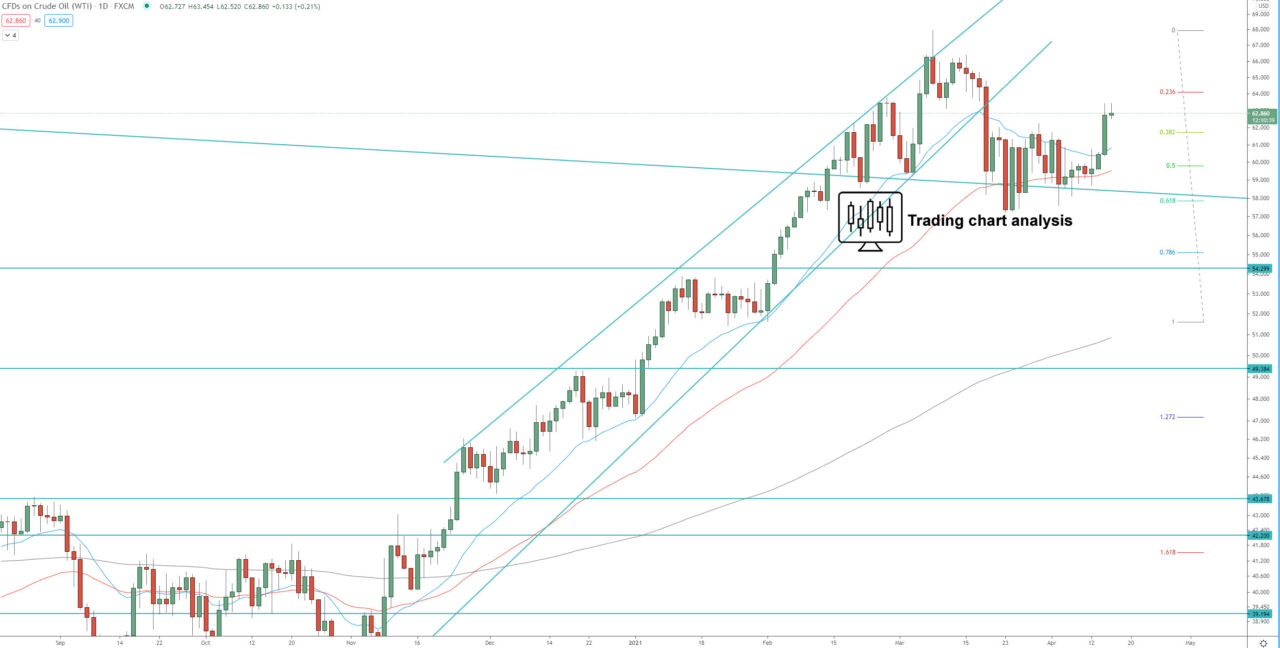 Weekly chart: