Not much changed in the past week. After the initial breakout in the weekly and the daily charts, the price pulled back to retest the breakout. The first target of this breakout is the 1.272 FIB extension at 11 900, the second target is the 1.618 FIB extension at 11 960.
On the other hand, if the price breaks below 11 670, that will be a signal for resumption of the bearish weekly and daily trend, which will be an early signal for potential further declines toward, first 11 615, second toward 11 567, and breaks below that will send the price toward the 1.272 FIB extension of the 3rd weekly bearish wave at 11 400.
Review our technical analysis for FCXM dollar index for 2021.
Monthly chart: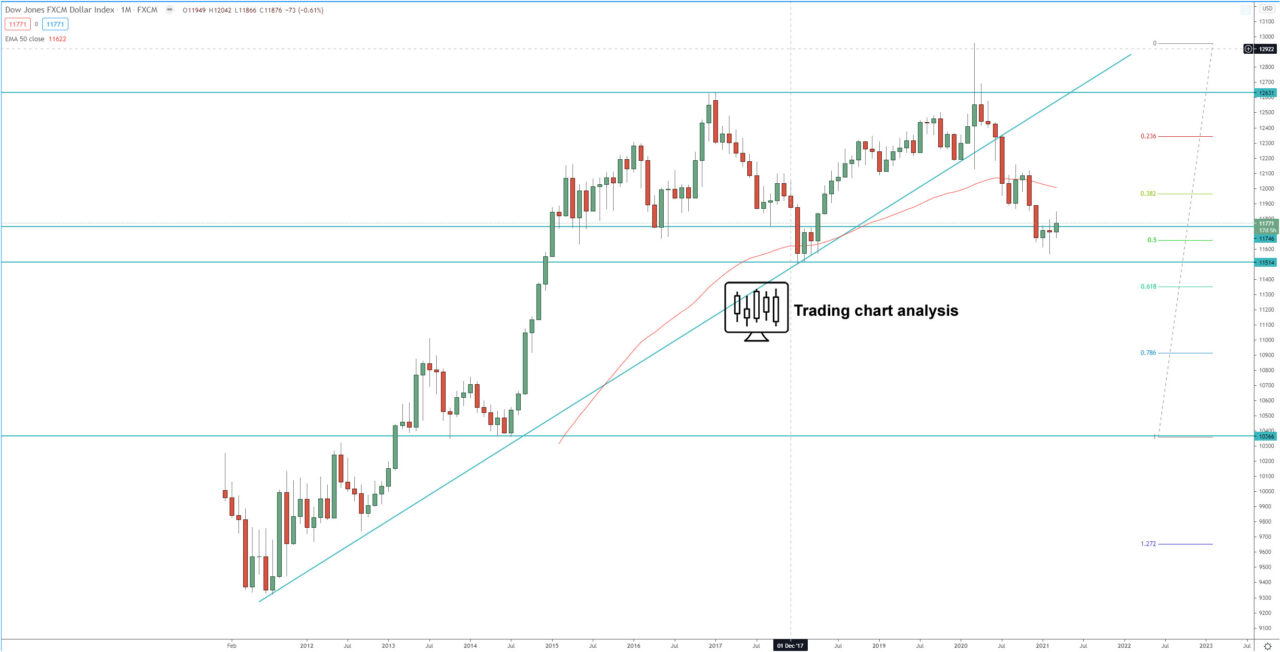 Weekly chart: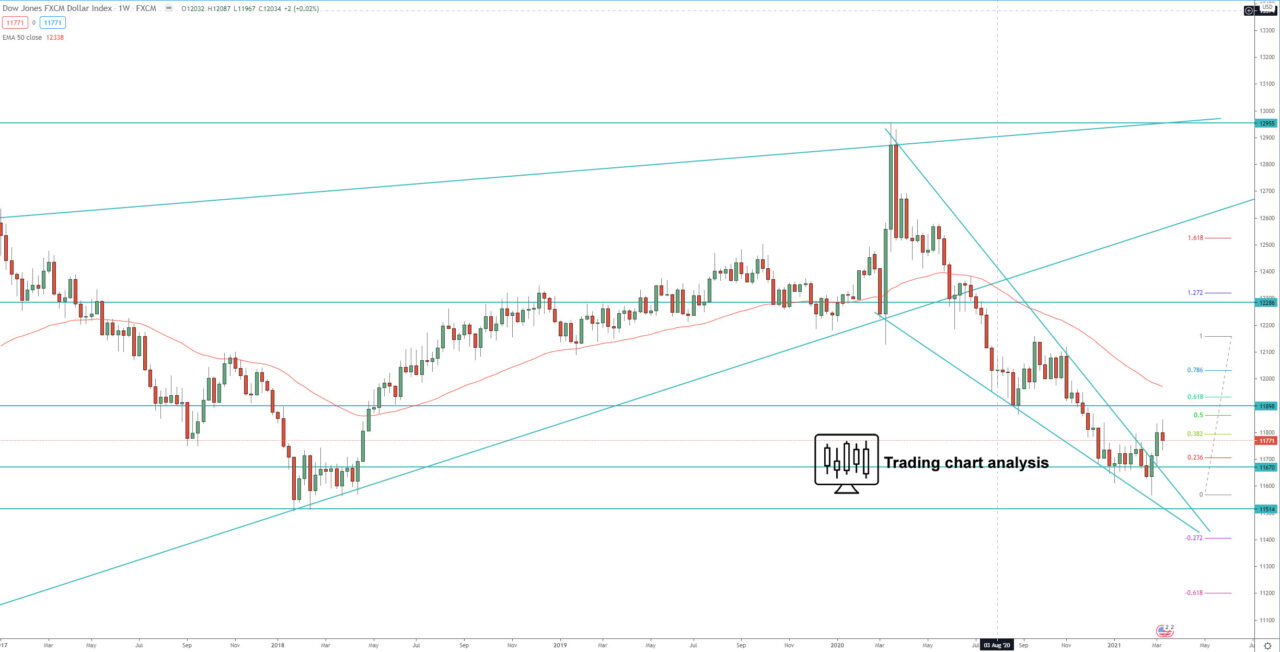 Daily chart: