Technical analysis for UK Oil, the price reached the first target of the bullish weekly wave and resistance at 1.272 FIB extension at 75.30, the price reach as high as 77.80 and started a retracement. The first target for the retracement is the 0.386 FIB retracement of the weekly chart, and previous resistance now support at 71.00. If the price of Brent crude oil breaks below 71.00 next target is the 0.618 FIB retracement of the daily chart and 1.272 FIB extension of the bearish run on the 4H chart at 69.50.
The price is holding the support on the daily chart at 72.00, we need to see a break below it for a further decline.
On the bullish side, if the price break above 76.70, it will be a signal for a bullish run toward the previous high at 77.80. If the Brent crude oil break above 77.80, it will resume the weekly bullish trend and send the price higher toward the 1.618 FIB extension and resistance at 86.00.
Daily chart:
Weekly chart: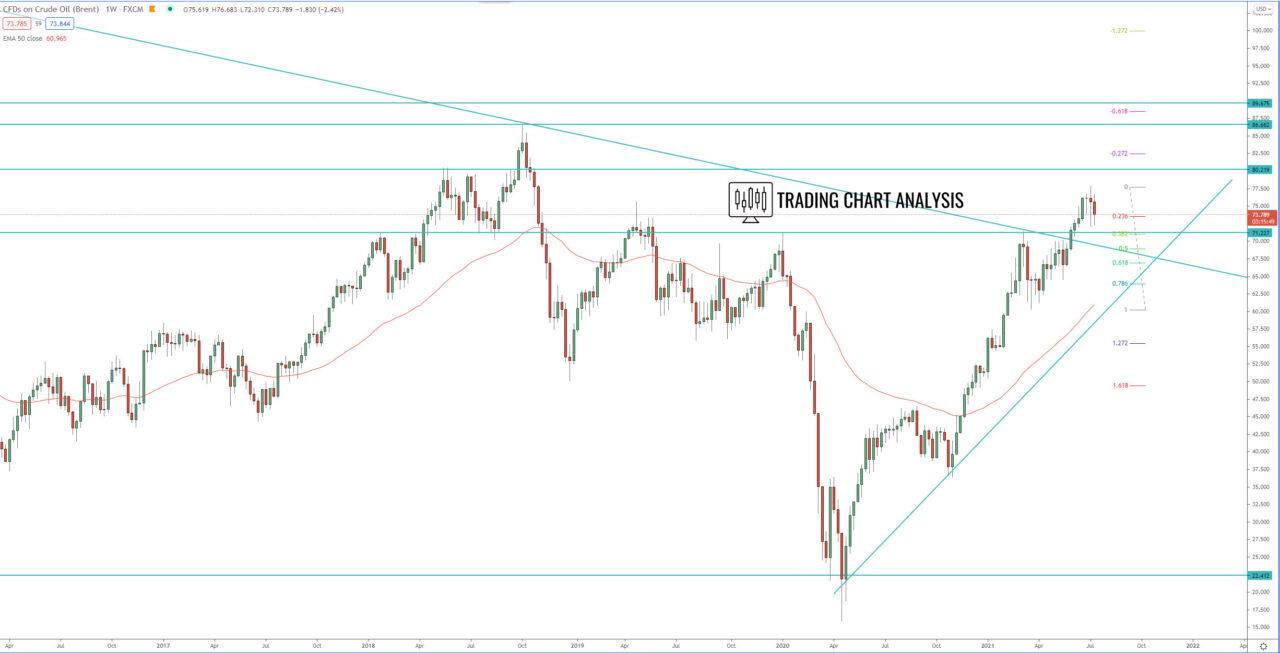 Monthly chart: