Technical analysis for Crude Oil is showing that after the initial leg down, the price bounced from the previously broken trend line, which now is a support on the weekly chart and 0.618 FIB retracement on the daily chart and started to consolidate.
The price is consolidating in a range between 57.25 and 62.00 ahead of the OPEC meeting. If the price for US Oil breaks below the range, below 57.25, it will continue the initial leg down and send the price toward 55.00, the 0.386 FIB retracement for the last weekly bullish run. If the price break below 55.00, it will extend the bearish daily run toward 52.00 – 52.20.
On the other hand, if the price of Crude Oil breaks above the range, above 62.00, it will send the price toward the previous high at 67.94, and break above 67.94, it will send the price toward the 1st target of the weekly bullish wave at 76.87.
Review our technical analysis for Crude Oil for 2021 targets.
1H chart: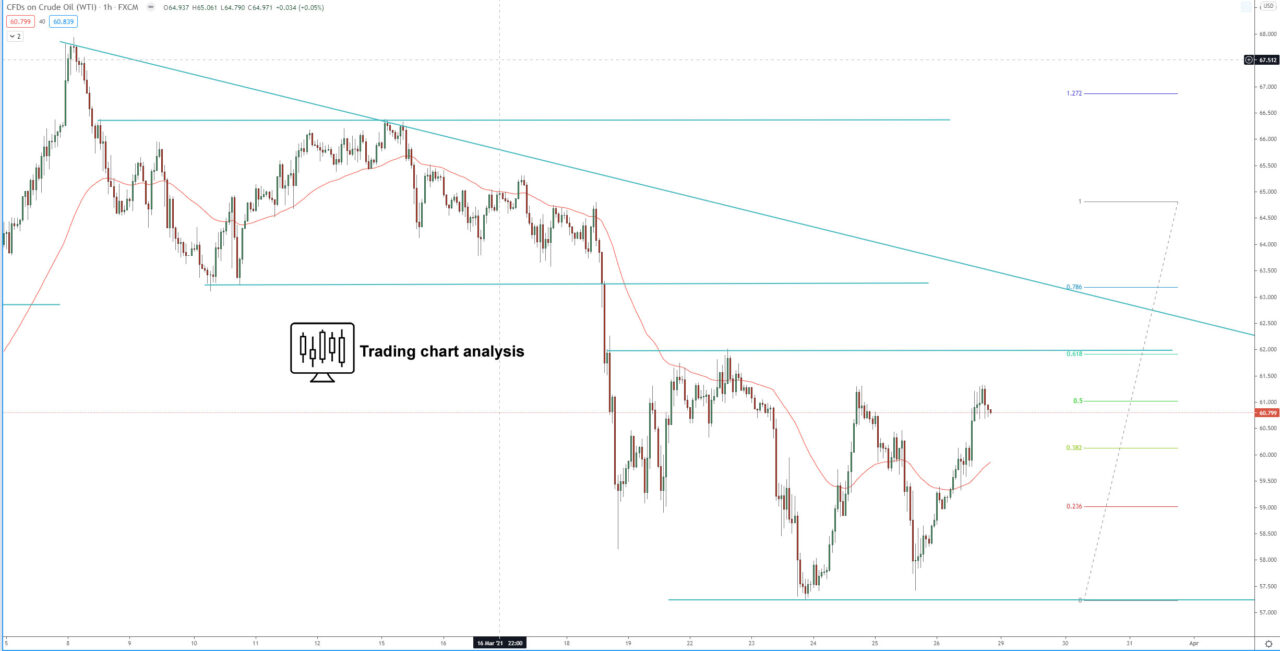 Daily chart: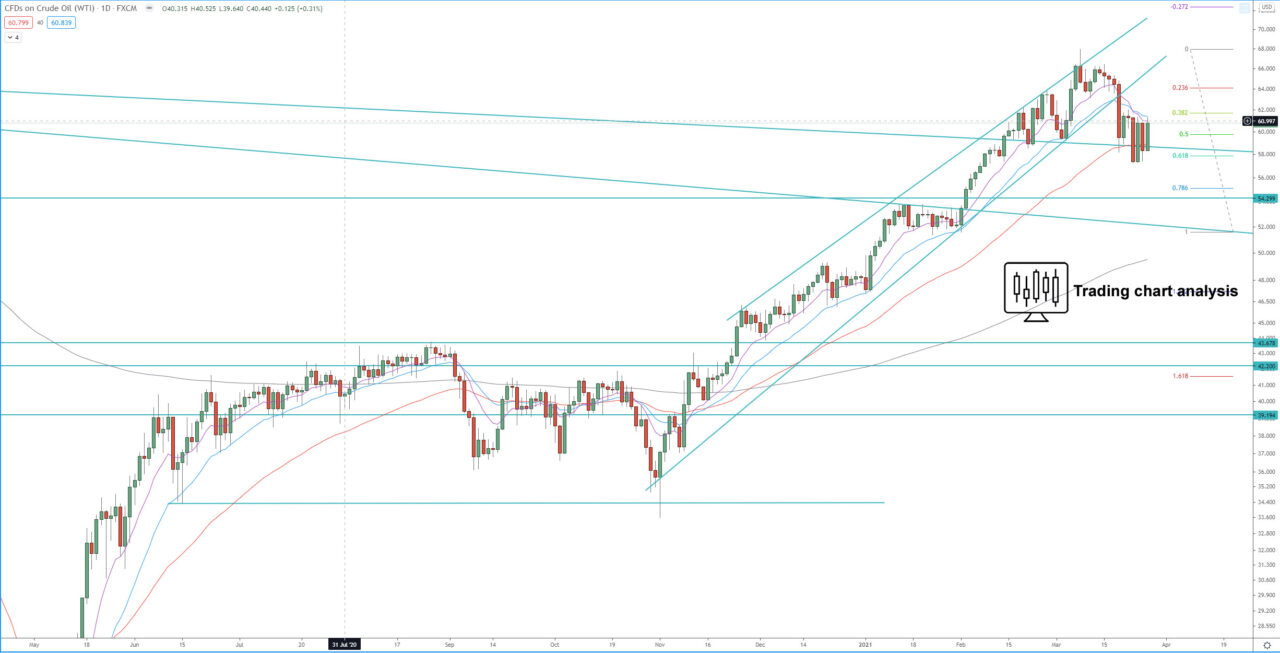 Weekly chart: